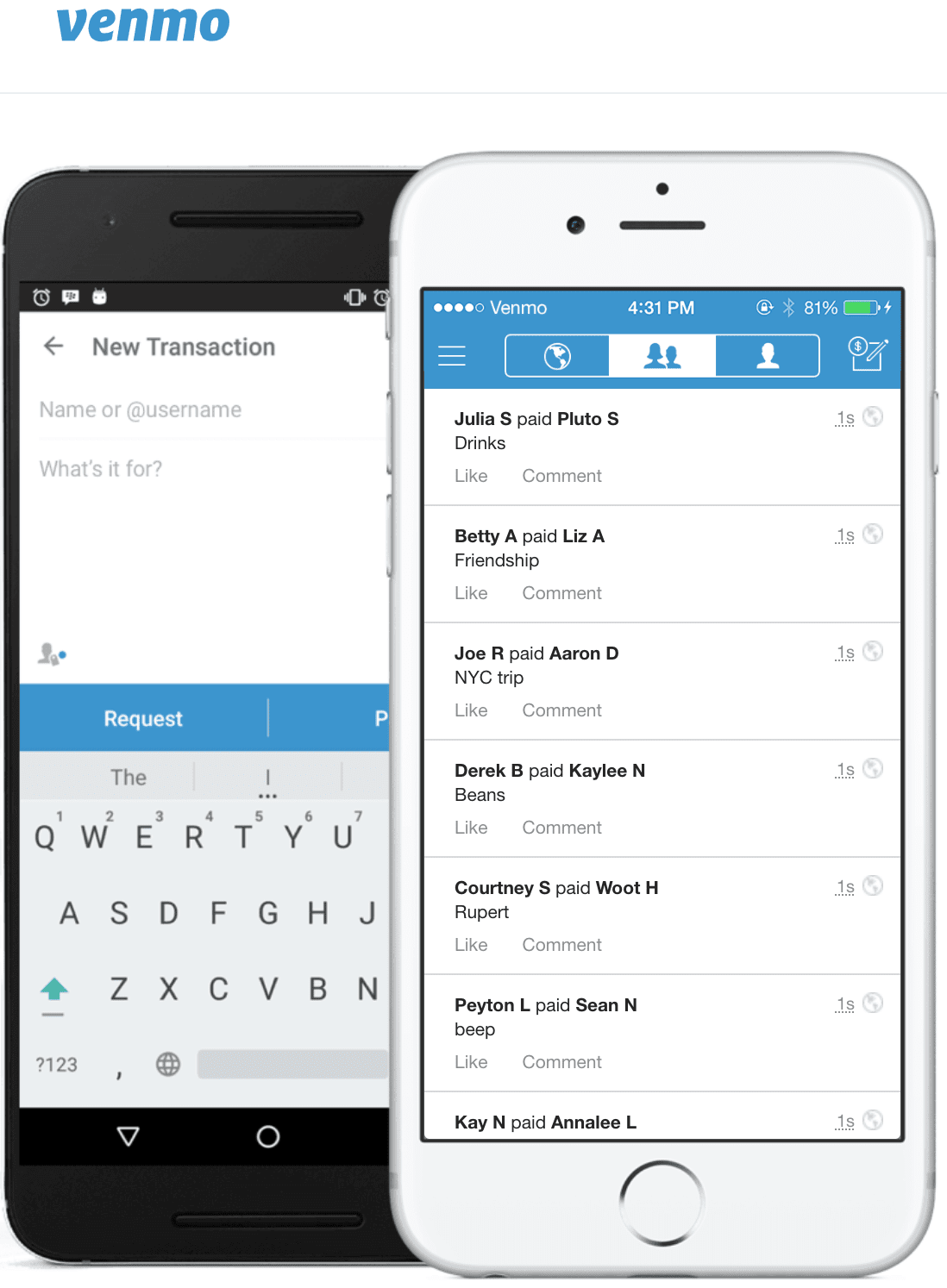 Venmo
Venmo Caring for Elderly Parents | Cool Cost Sharing App



Venmo is a cool cost sharing mobile application now available at EZ Able®
Often, one adult sibling shoulders the responsibility and cost of elderly parental care.
Caregivers get busy and can forget to ask for help. Now simply send money and help pay for things for mom and dad. When making a purchase, Venmo doesn't cost the user anything.

Free with many payment methods

When you send money using your Venmo balance, bank account, debit card or prepaid card, Venmo waives fees so it's free. Our standard 3% fee applies to credit cards. Receiving money and making purchases in other apps is always free.

What can you do with Venmo?
Use Venmo with anyone



Pay family and friends with Venmo accounts using a phone number or email. If they don't have a Venmo account, they'll just need to create one. Find friends automatically by syncing your Facebook or phone contacts.

Make and Share Payments



Pay friends and family with a Venmo account using money you have in Venmo, or link your bank account or debit card quickly.

Connect with people



Remember the moments you share with friends. Split dinner, send a birthday gift, or just say hello.

Make purchases



Use your Venmo account as a way to pay in mobile apps. To learn more, click here .

Transfer money to your bank



Move money from Venmo to your bank account.

Now getting reimbursed for taking care of elderly parent is as easy as using Venmo.

Venmo Caring for Elderly Parents | Cool Cost Sharing App